Art Basel, Basel
Art Basel, Unlimited
Environment S.FILKLINIC.DEATHS.F, 2006, curated by Søren Grammel
June 16 – 19, 2022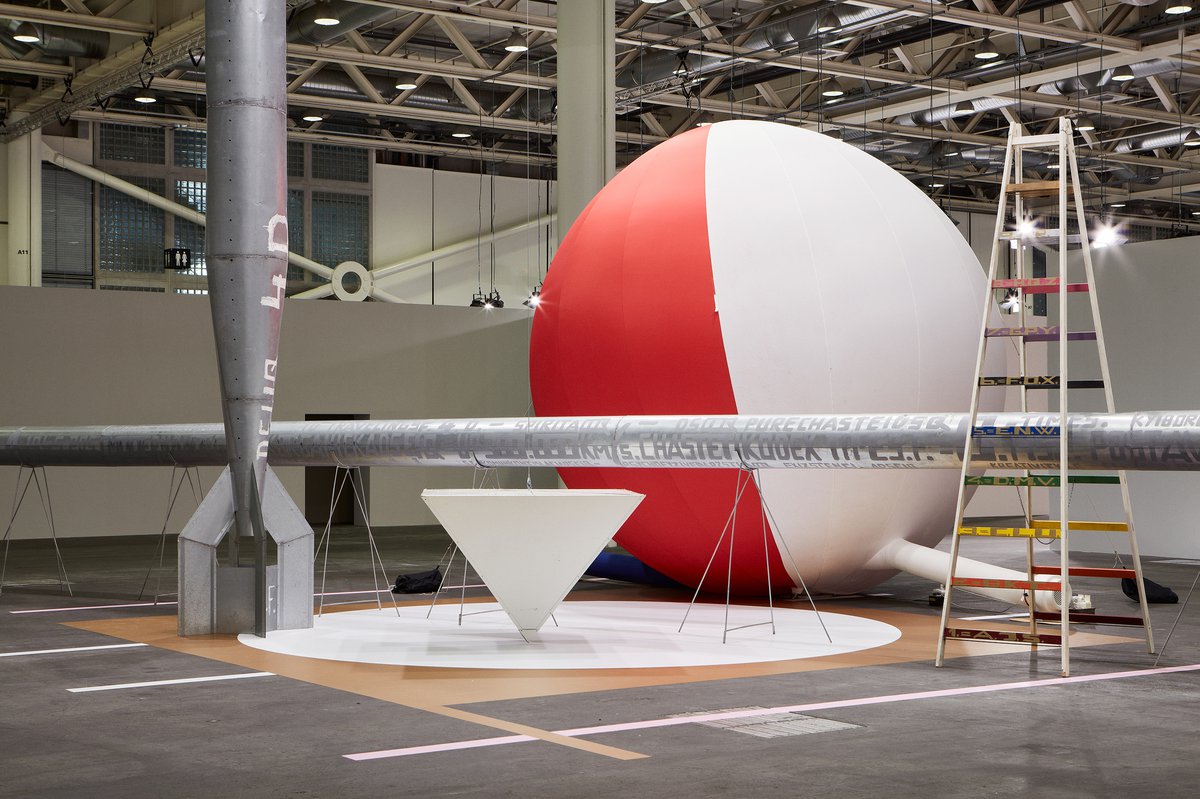 Stano Filko
Environment S.FILKLINIC.DEATHS.F' (2006), 2022
Installation view
Art Basel Unlimited
Photo: Courtesy of Art Basel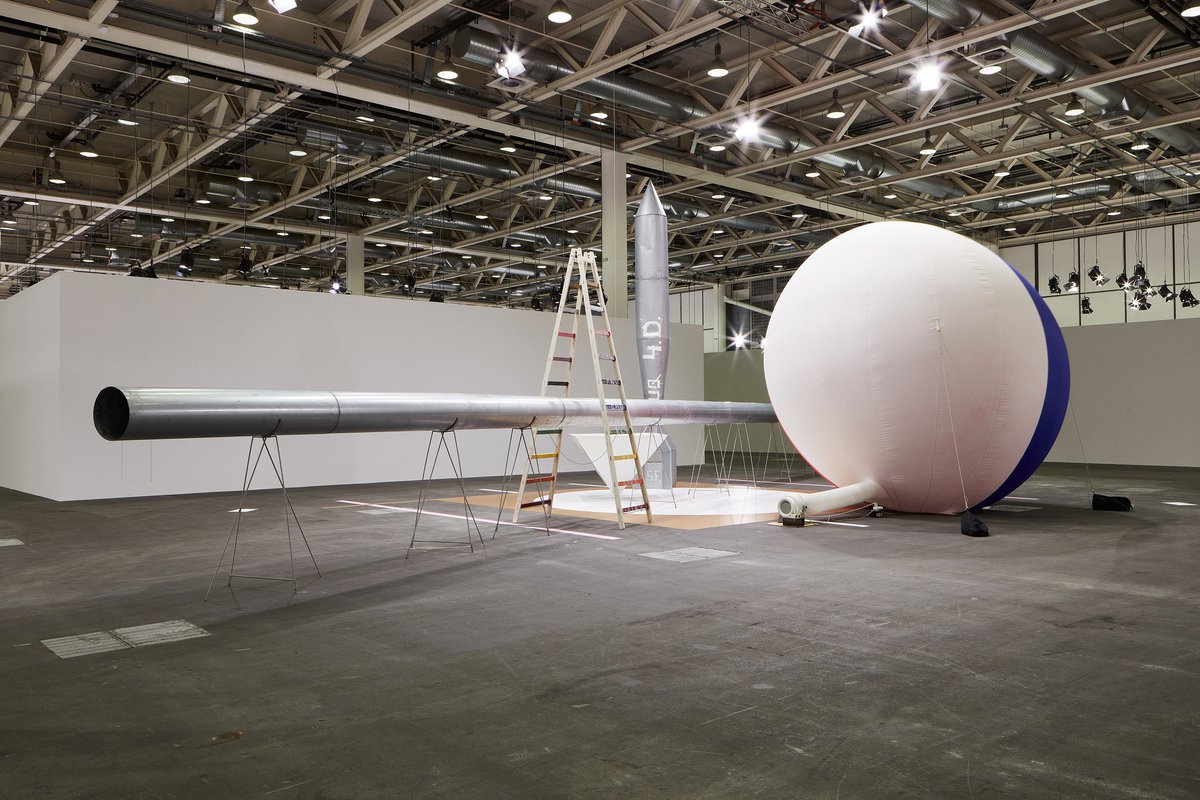 Stano Filko
Environment S.FILKLINIC.DEATHS.F' (2006), 2022
Installation view
Art Basel Unlimited
Photo: Courtesy of Art Basel
Stano Filko
Environment S.FILKLINIC.DEATHS.F' (2006), 2022
Installation view
Art Basel Unlimited
Photo: Courtesy of Art Basel
Stano Filko
Environment S.FILKLINIC.DEATHS.F' (2006), 2022
Installation view
Art Basel Unlimited
Photo: Courtesy of Art Basel
Stano Filko
Environment S.FILKLINIC.DEATHS.F' (2006), 2022
Installation view
Art Basel Unlimited
Photo: Courtesy of Art Basel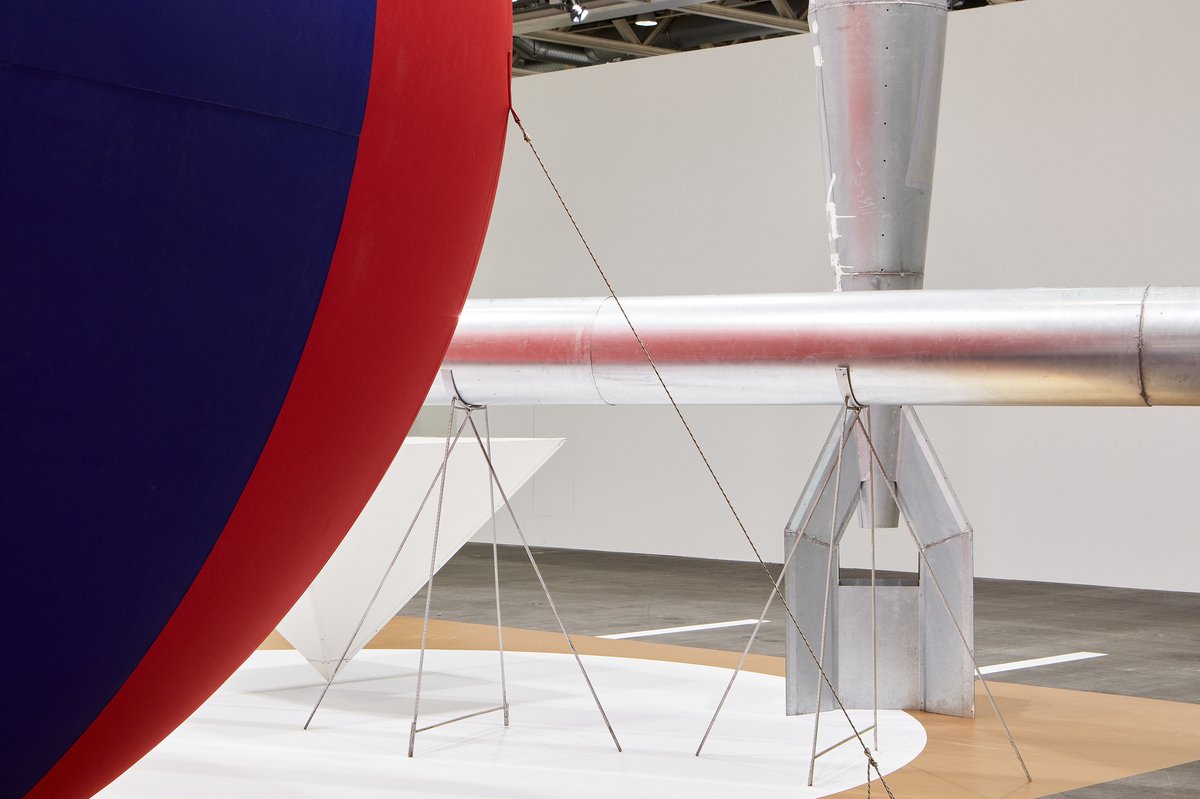 Stano Filko
Environment S.FILKLINIC.DEATHS.F' (2006), 2022
Installation view
Art Basel Unlimited
Photo: Courtesy of Art Basel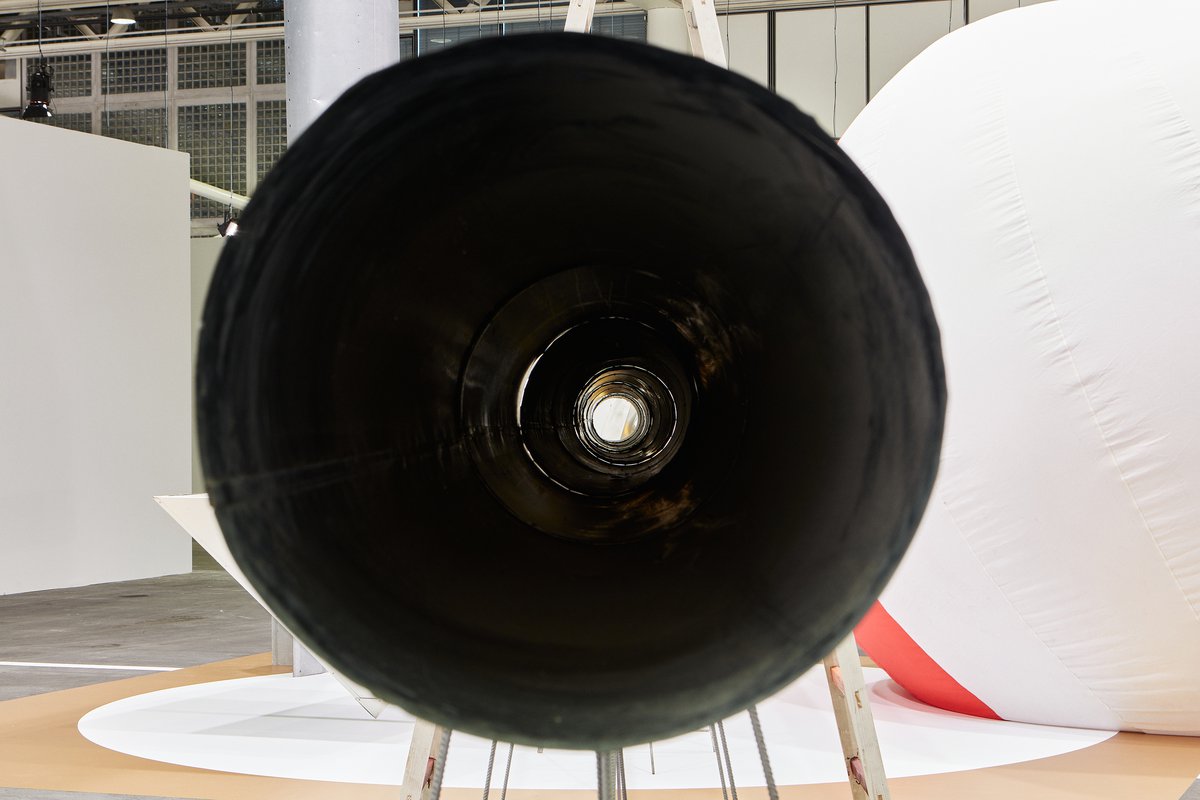 Stano Filko
Environment S.FILKLINIC.DEATHS.F' (2006), 2022
Installation view
Art Basel Unlimited
Photo: Courtesy of Art Basel
Stano Filko
Environment S.FILKLINIC.DEATHS.F' (2006), 2022
Installation view
Art Basel Unlimited
Photo: Courtesy of Art Basel
Layr dedicates itself to the elaborate and challenging reconstruction of the outstanding, cosmologically inspired environment S.FILKLINIC.DEATHS.F by Slovak artist Stano Filko. The complex work has been shown only once before in the milestone exhibition "Living Art - On the Edge of Europe", in 2006 at the Kröller-Müller Museum in Otterlo. For the context of Art Basel Unlimited, the piece will be reassembled and carefully adapted in cooperation with guest-curator and former head of the Museum für Gegenwartskunst in Basel, Søren Grammel (director Heidelberger Kunstverein).
As is usual for Filko, the piece synthesizes several components, or modules, which are only finally assembled into a unit on the occasion of their first public presentation and from that moment on are assigned the character of an individual work by the artist.
The environment consists of a giant silver gleaming tube inscribed with light gray paint, a tricolor balloon of 4 meters in diameter, a rocket almost 6 meters high, and a punch holed pyramid hanging upside down from the ceiling. The elements hover like celestial bodies above a floor painting, whose nature is oscillating between guidance system and ontological symbolism.
The objects' colors, their textual and numerical references, and their positioning relating to one another reflect the complex system of Filko's individual cosmology. The latter is an amalgam of the scientific and pseudo-scientific, philosophical and aesthetic-practical spheres of the artist's activity, which are arranged within a twelve-part, self assembled chakra system. Each sphere of this system is assigned its color. The dominant colors of silver, gold, and white in the environment S.FILKLINIC.DEATHS.F correspond to spheres 9, 10 and 11, which are dedicated to ontology and spiritual perception (quoting Husserl's phenomenology)—concepts, which in their cosmological dimension imagine a new form of human existence that is no longer dominated by mortality and the limited scale of dimensions in which humans are capable of perceiving and thinking.
Stano Filko is the key figure in Slovakian postconceptual and multi-, or rather anti-disciplinary art practice from the 1960s until today. From 1965, he began making so-called pneumatic sculptures, as well as designing utopian architectures. 1965, with the artists Zita Kostrovà and Alex Mlynàrčik, he co-authored the HAPPSOC Manifesto, taking place on the threshold between artistic agency and society. In 1981, he emigrated to Germany in his Škoda 120, which he exhibited at documenta 7, Kassel in the installation Liebe zur Ontologie (ENG. Love For Ontology). A year later, he lived in New York and only returned to Bratislava in 1990 where he tirelessly worked in Bratislava until his death in 2015.
In the 2nd half of the 1970s, he started to build his cosmology on the three colors: 3. White – absolute spirituality (later White Ontology), 2. Blue – Cosmology, 1. Red – Biology, later called the three dimensions (3.4.5.D). Having experienced the failure of all institutions during his lifetime, Filko became an institution himself, which materialized in his studio on Snežienkova Street in Bratislava from 1990 onwards. In his holistic conceptual worldview, he kept using inspiration from art, philosophy, visual culture, science and technology as well as various mythologies. His approach was combining an obsessive creativity with a unique imagination and ability to deliver abstract thoughts.
Filko conceptually worked with time, repeatedly coming back to older pieces, re-working them, layering them, over-writing and multi-dating them. The motif of self-renovation, incarnation and reincarnation was manifested, especially in the changes to his name and identity, even imagining clones of himself: FILKO (1937-77) – FYLKO (1978-87) – PHYLKO (1988-97) – PHYS (1998-2037).