Seilerstaette
The Solemn and Dignified Burial Befitting My Beloved for All Seasons
June 8 – July 31, 2021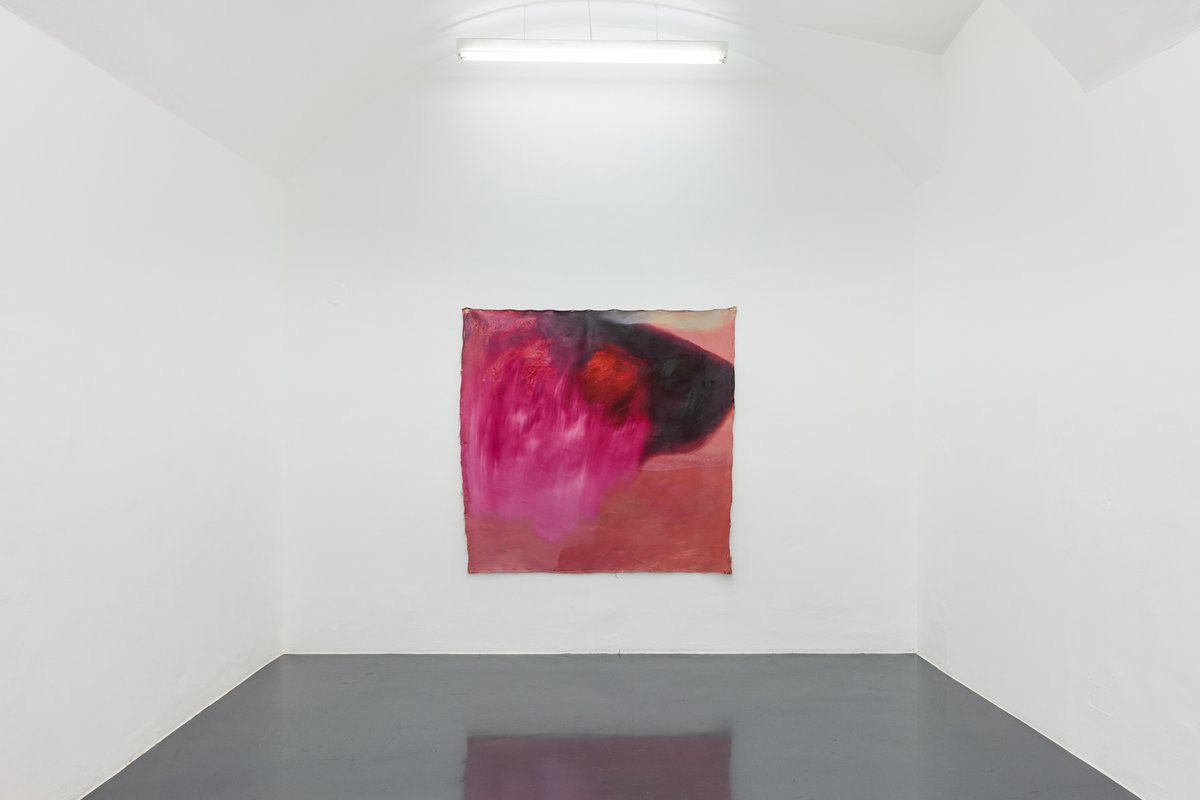 Dominique Knowles
I remember being home and just watching a storm from the horizon Walk over like a cloak of death The rain was so thick that it looked like another cloud, a phantom Though other clouds near it would cause the sun's light to bounce off of it, And create a different light It's strange seeing a sunset and a storm together Soon the storm reaches the land and you're in the rain, All under the glow of the sunset, 2016
Oil on canvas
152.4 × 152.4 cm
Dominique Knowles
The Solemn and Dignified Burial Befitting My Beloved for All Seasons, 2021
Installation view
Layr Seilerstaette, Vienna
Dominique Knowles
The Water Will Swallow Us As Crystalline, 2016-2020
Oil on canvas
50.8 × 60.9 cm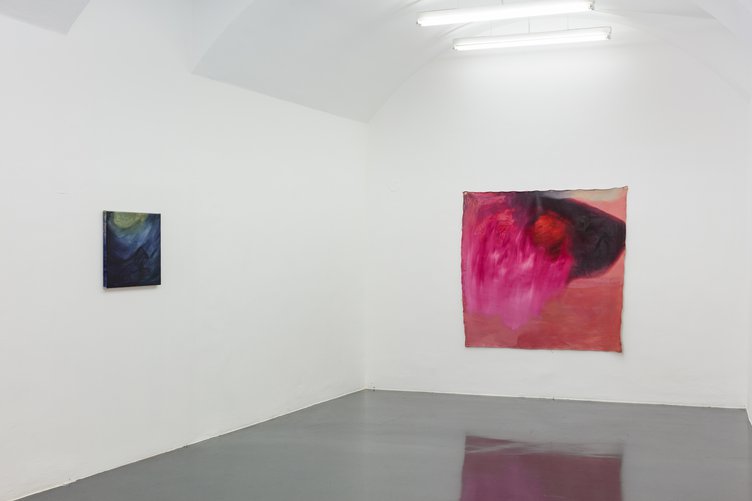 Dominique Knowles
The Solemn and Dignified Burial Befitting My Beloved for All Seasons, 2021
Installation view
Layr Seilerstaette, Vienna
Dominique Knowles
I remember being home and just watching a storm from the horizon Walk over like a cloak of death The rain was so thick that it looked like another cloud, a phantom Though other clouds near it would cause the sun's light to bounce off of it, And create a different light It's strange seeing a sunset and a storm together Soon the storm reaches the land and you're in the rain, All under the glow of the sunset, 2016
Oil on canvas
152.4 × 152.4 cm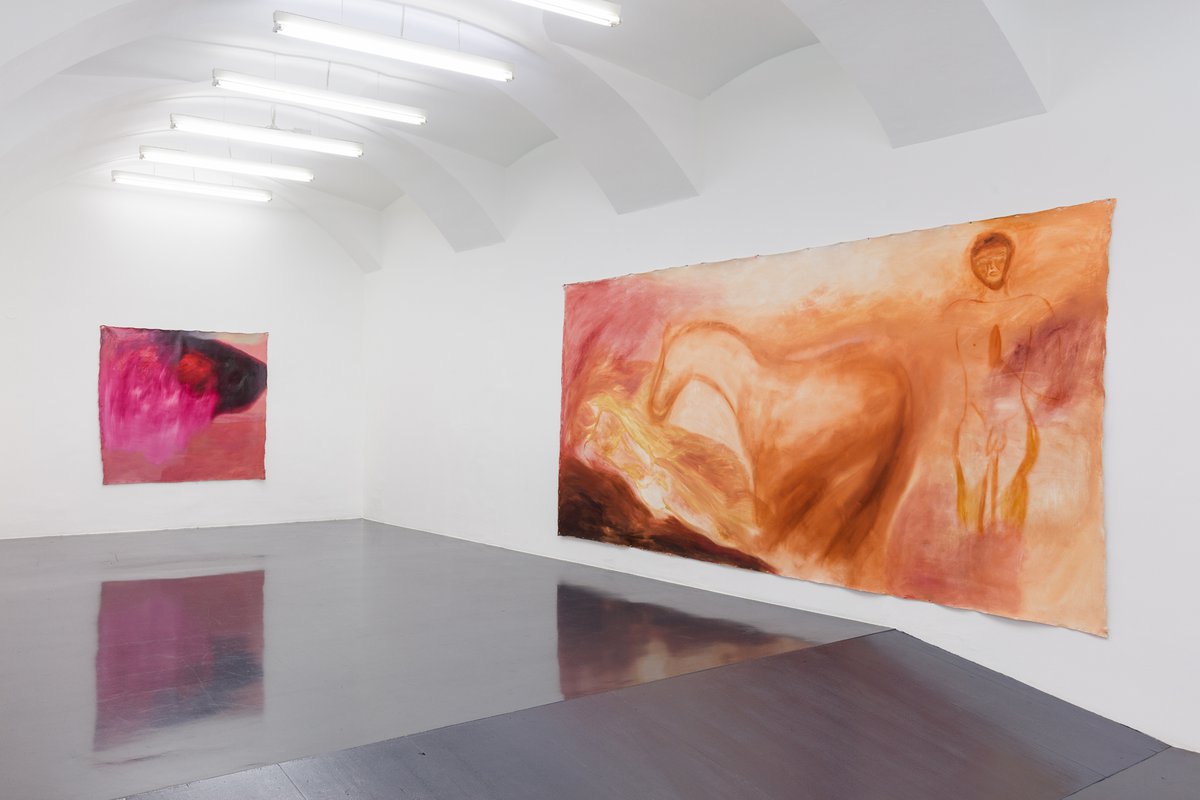 Dominique Knowles
The Solemn and Dignified Burial Befitting My Beloved for All Seasons, 2021
Installation view
Layr Seilerstaette, Vienna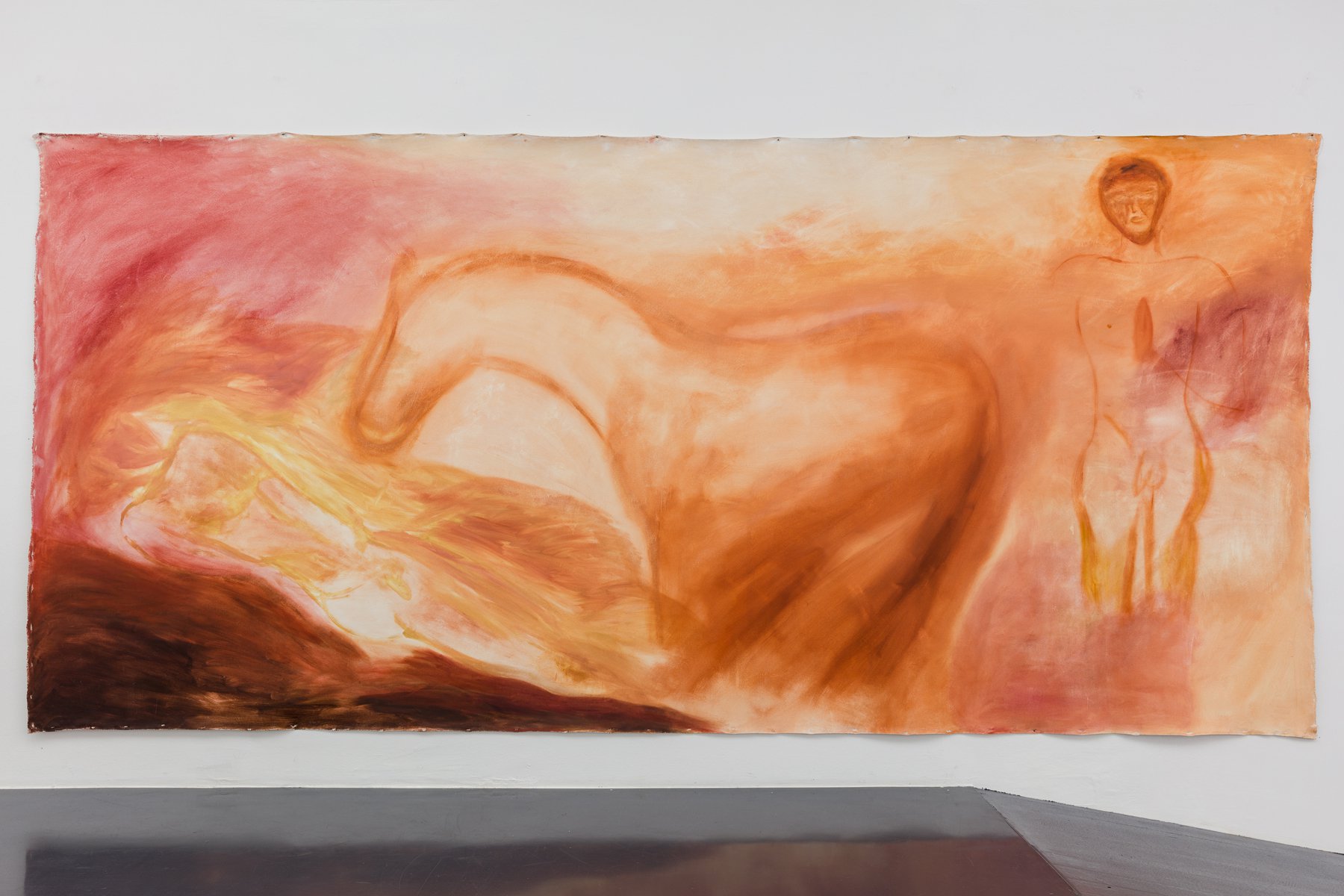 Dominique Knowles
Meena, 2018
Oil on canvas
213.4 × 457.2 cm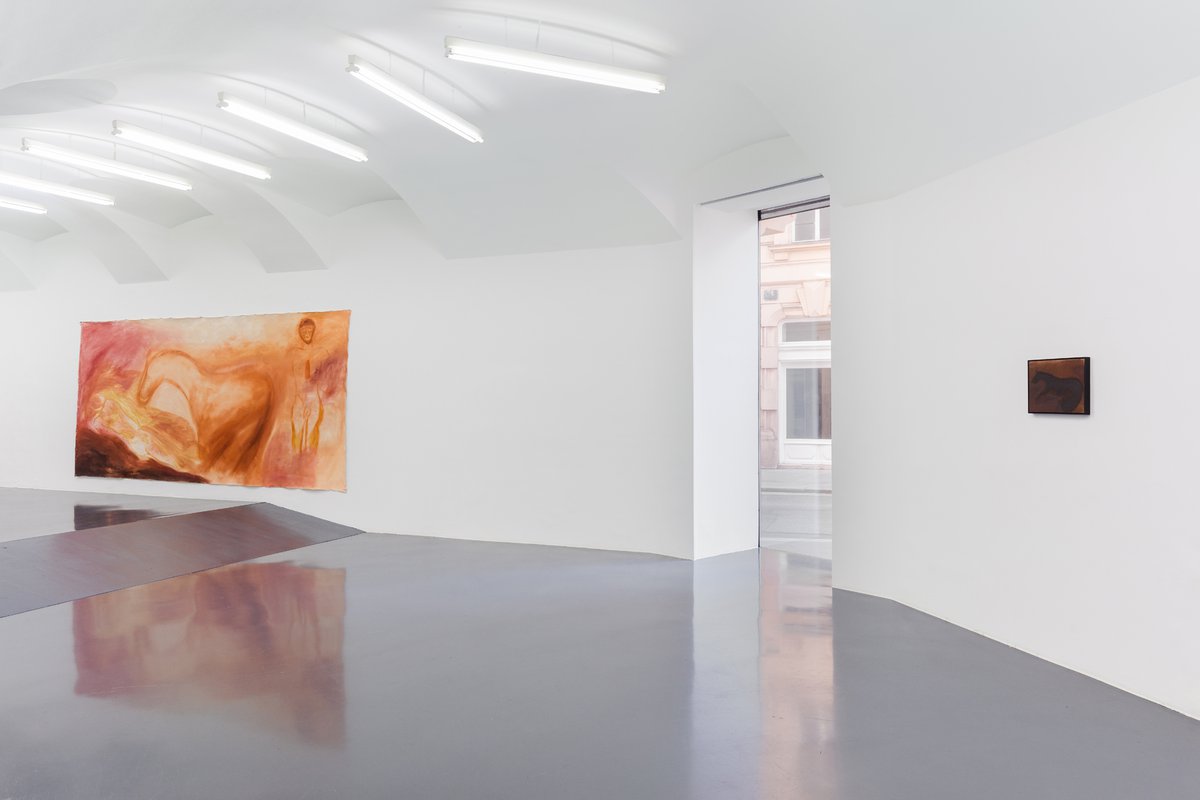 Dominique Knowles
The Solemn and Dignified Burial Befitting My Beloved for All Seasons, 2021
Installation view
Layr Seilerstaette, Vienna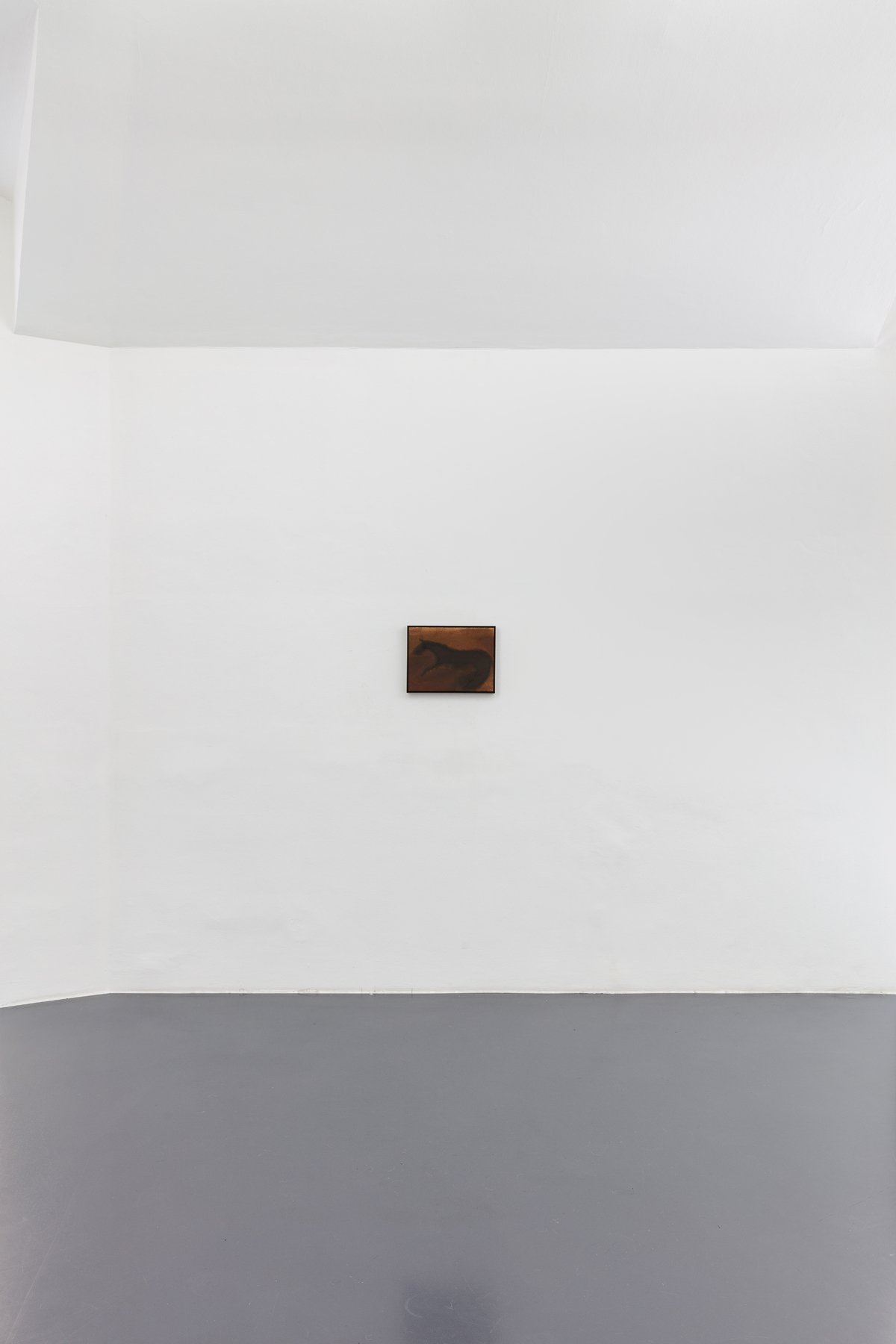 Dominique Knowles
The Solemn and Dignified Burial Befitting My Beloved for All Seasons, 2021
Installation view
Layr Seilerstaette, Vienna
Dominique Knowles
The Solemn and Dignified Burial Befitting My Beloved for All Seasons, 2020
Oil on panel
32.3 × 42.3 cm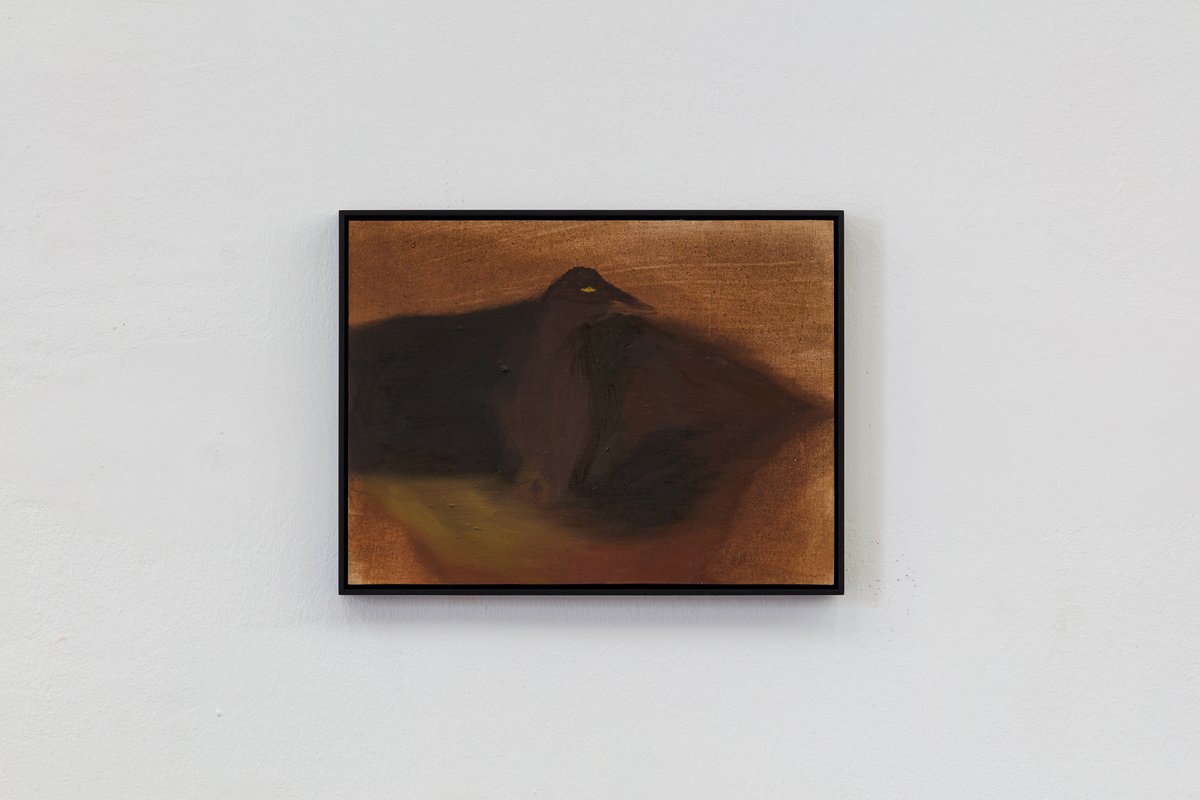 Dominique Knowles
The Solemn and Dignified Burial Befitting My Beloved for All Seasons, 2020
Oil on panel
32.3 × 42.3 cm
Dominique Knowles
The Solemn and Dignified Burial Befitting My Beloved for All Seasons, 2021
Installation view
Layr Seilerstaette, Vienna
Dominique Knowles
The Solemn and Dignified Burial Befitting My Beloved for All Seasons, 2021
Installation view
Layr Seilerstaette, Vienna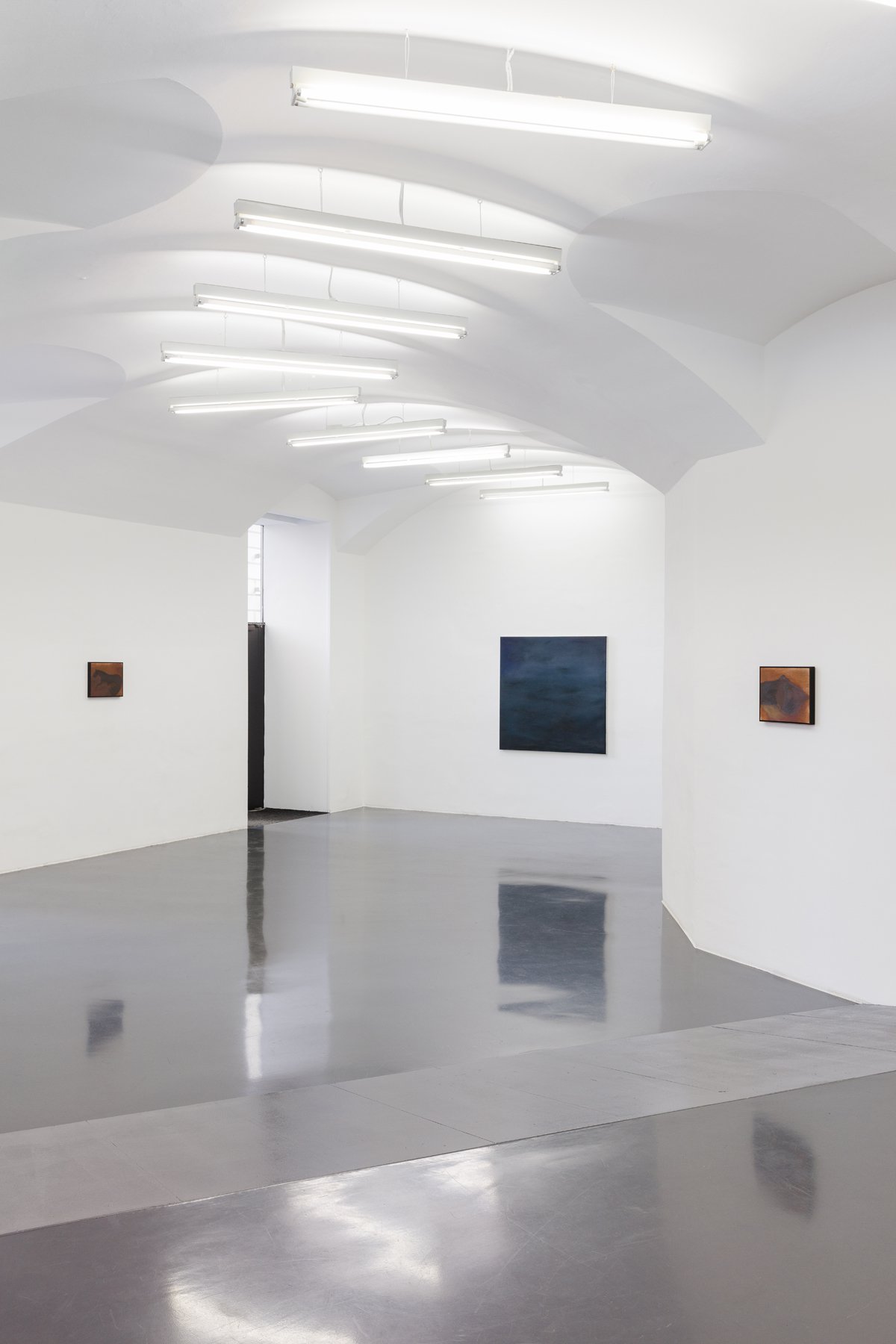 Dominique Knowles
The Solemn and Dignified Burial Befitting My Beloved for All Seasons, 2021
Installation view
Layr Seilerstaette, Vienna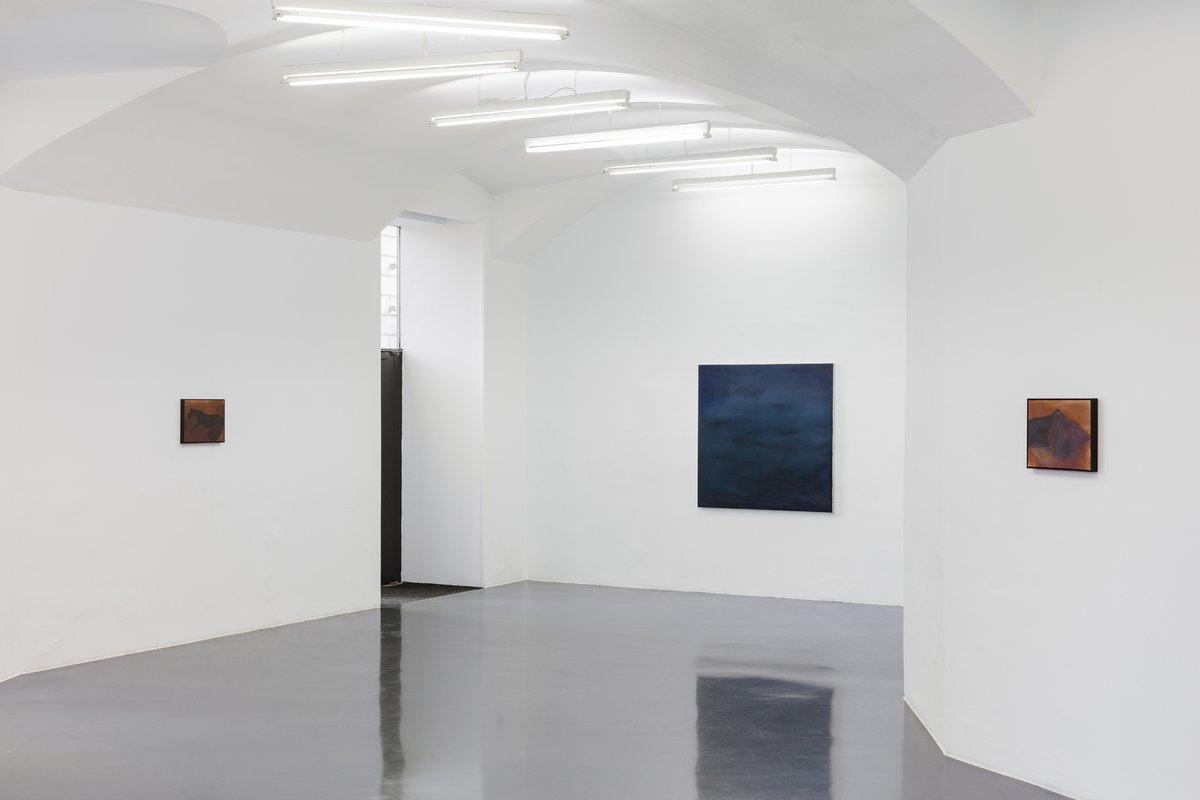 Dominique Knowles
The Solemn and Dignified Burial Befitting My Beloved for All Seasons, 2021
Installation view
Layr Seilerstaette, Vienna
Dominique Knowles
Break the Smoke in Deep, 2016-2020
Oil on canvas
132.1 × 132.1 cm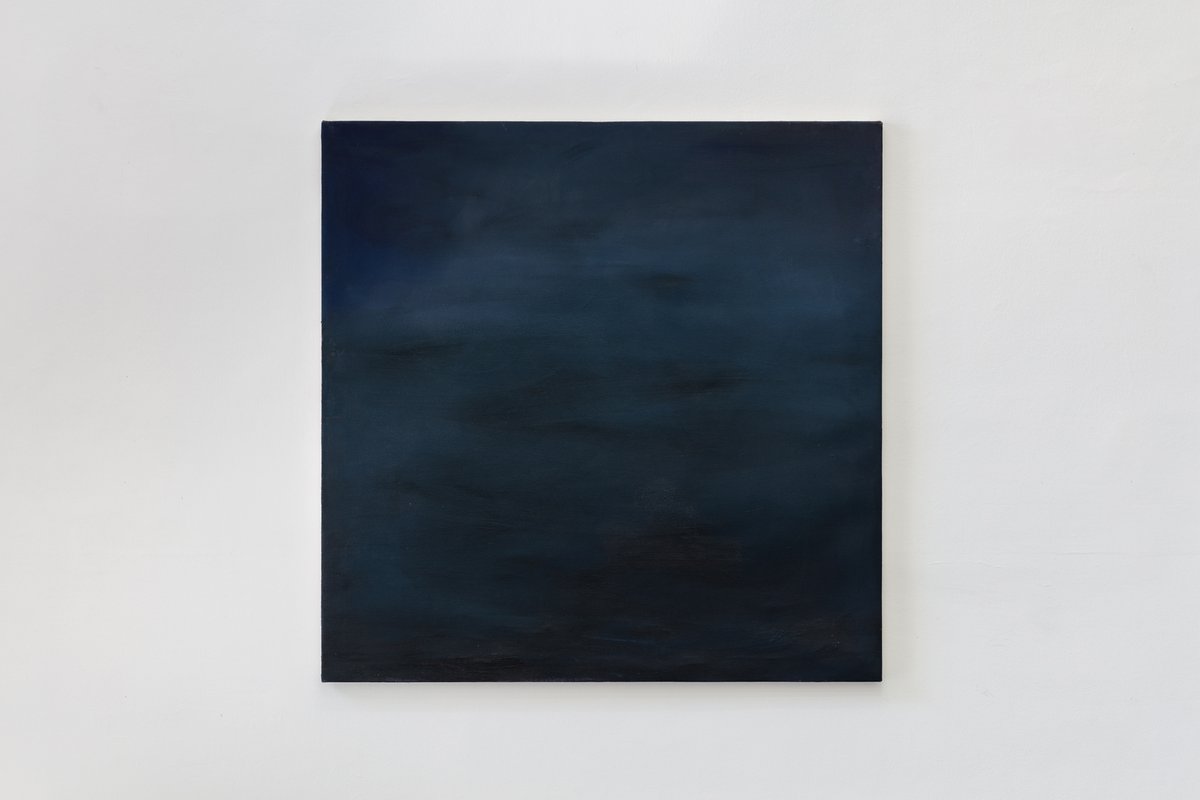 Dominique Knowles
Break the Smoke in Deep, 2016-2020
Oil on canvas
132.1 × 132.1 cm
Photos: kunst-dokumentation.com
Knowles' work invites through the archetypal & moves beyond as an incredibly specific expression of interspecies companionship. At once a seemingly private language, its monumental character reveals that the work is generated from primordial knowledge. His paintings garner strength from the formless, fluid movement of unbounded rhythm.
His poetics are epic in scale, with an intimate cadence that ebbs & flows in sub-realities. There's a symbiosis of confessional narrative & emotional lyric, acting as a soft ground for a central figure of luminously erotic queer desire.
Romantic longing nourishes an empathic absorption into a space pulsating with aliveness. The aesthetic's consistent resonance of humane & animal grief is redemptive. Through alchemy, there's hope for rebirth as its ochre atmosphere breathes prenatal warmth & a givenness for meditations on ancient sentience.
This open & untethered vision of interbeing is more than a pollyannish dream of a beautiful ecology. The stakes of this cosmology are deep within solemn contemplation of what is nature, how does one maintain another's quality of life & what capacity of being death doula allows for a way to die with dignity & grace.