Art Fair
Art Basel Miami
December 3 – 7, 2014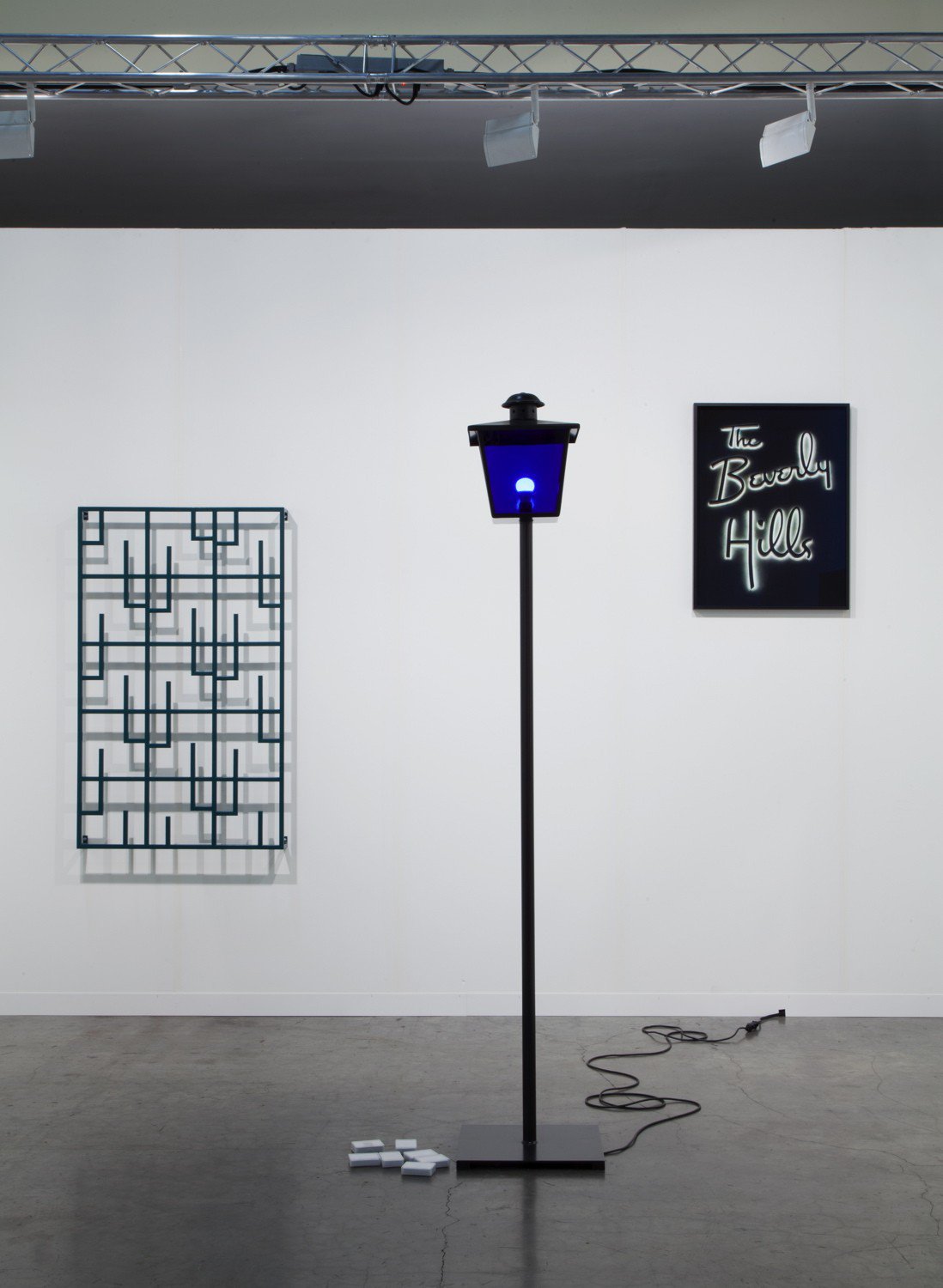 Art Basel Miami, 2014
Installation view
Layr, Vienna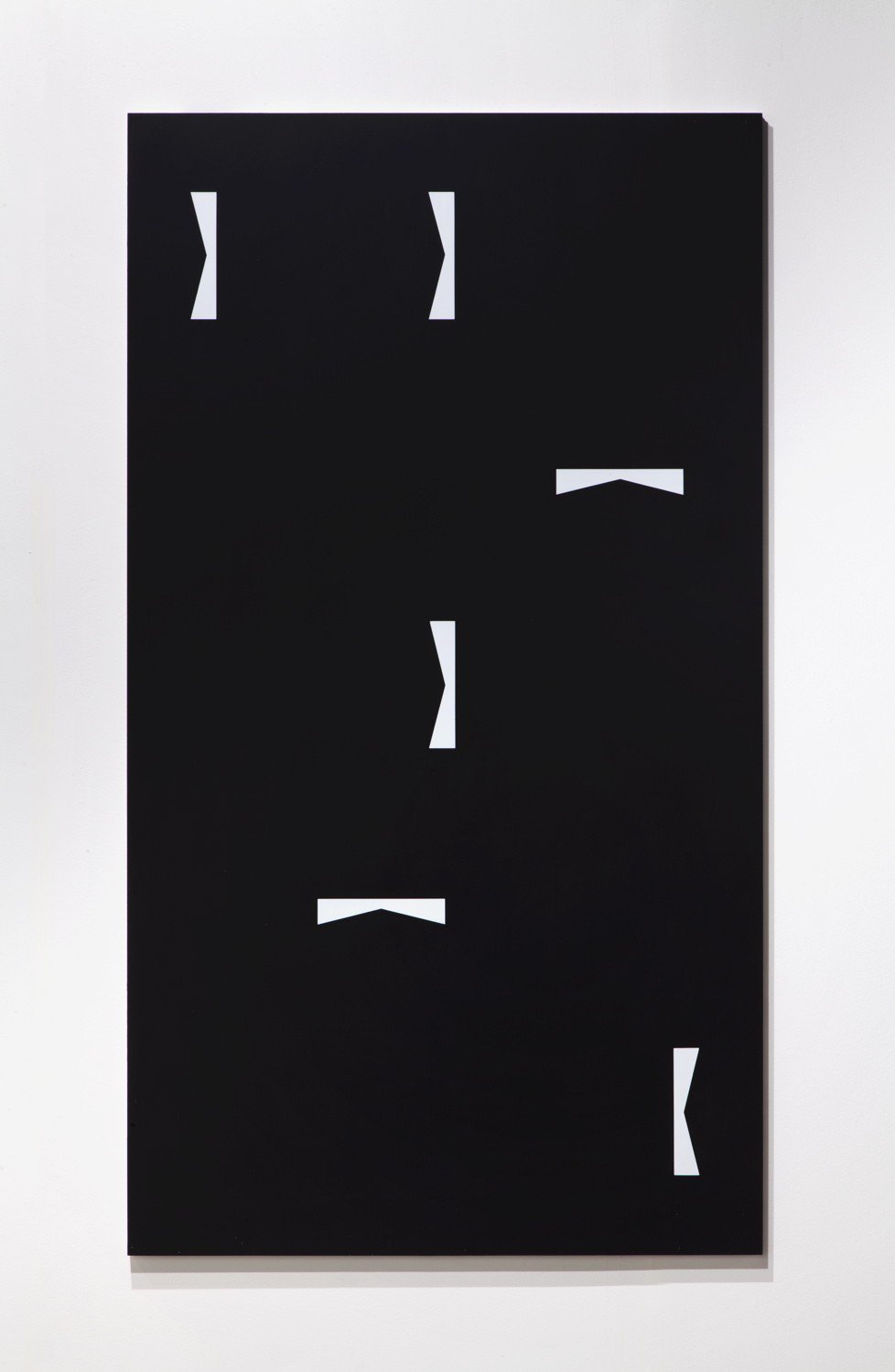 Nick Oberthaler
Untitled, 2014
Acrylic on aluminium
180 × 100 cm
Art Basel Miami, 2014
Installation view
Layr, Vienna
Art Basel Miami, 2014
Installation view
Layr, Vienna
Art Basel Miami, 2014
Installation view
Layr, Vienna
Marius Engh show recent works of an ongoing series which first was presented during his last show 'Eschscholzia Californica' at Galerie Emanuel Layr in June 2013. The series is based on the artist's research on the 'Murphy Ranch' – a forgotten Nazi-hideout in the Santa Monica Mountains, California. William Dudley Pelley, the founder of the right winged Silver Legion of America was one of its initiators and supporters. After World War II it became an artist colony under the name of Huntington Hartford Foundation and got destroyed in the 70ies by a great fire. Both in the period of the Nazi-hideout and in the artist colony, many famous architects, writers and artists got involved from which Marius Engh adapts different fragments to create new works that can be read in a different and distanced context. The lantern derive from William Dudley Pelley's own house in LA, which the artist could track down. The photograph is taken from the sign of the Beverly Hills Hotel, which was designed by Paul R. Williams, and the window grill based on architectural detail of Lloyd Wright's studio residence, both architects of the Murphy Ranch.
Nick Oberthaler recently started a new series of paintings on aluminum as well digital prints on aluminium and mirrors. His approach of formalistic questions in painting in general are translated into examinations of the relationship between angles, colors and formats. Indeed his works can be read as paintings, but at the same time as architectural fragments such as windows. In the presented works, Oberthaler is not only dealing with landscapes and angles, but also includes figurative elements, such as an image of a Prada campaign, to open new perspectives to the idea of a window. Based on their recent collaboration, Marius Engh and Nick Oberthaler produced a publication in form of card deck that draws a connection between their artistic approaches.
Mrius Engh (*1974, lives and works in Oslo, Norway). Recent solo exhibitions were held at STANDARD (OSLO), Oslo (NO), 2014, NoPlace, Oslo (NO), 2014, Permanent Exhibition, Ørje Tollsted, Ørje (NO), 2013, Galerie Emanuel Layr, Vienna (AT), 2013 and Kunstnernes Hus, Oslo (NO), 2013. His recent group exhibitions include 'We Are Living On A Star', Henie Onstad Art Center, Høvik (NO), 2014, 'Ökonomie der Aufmerksamkeit', Kunsthalle Wien, Vienna (AT), 2014, 'Decorum – Carpets and Tapestries by modern and contemporary artists, Power Station of Art, Shanghai (CN), 2014 and Musée d'Art Moderne de la Ville de Paris, Paris (FR), 2013. In 2015 Marius Engh will be participating at the Kjerringøy Land Art Biennale together with Tarje Eikanger Gullaksen, Kjerringøy/Bodø Kunstforening, Bodø (NO).
Nick Oberthaler (*1981, lives and works in Vienna, Austria). Recent solo exhibitions were held at the Museo H.C. Andersen/Galleria nazionale d'arte moderna, Rome (IT), 2014, the Frankendael Foundation (together with Dieuwke Spaans), Amsterdam (NL), 2014 and Galerie Emanuel Layr, 2012. Selected group exhibitions include 'It Ain't Watcha Write, It's The Way Atcha Write It', Manifesta Foundation, Amsterdam (NL), 2014, 'Ökonomie der Aufmerksamkeit', Kunsthalle Wien, Vienna (AT), 2014, 'Vers une hypothèse, CAC Fort du Bruissin, Francheville / XII Lyon Biennial, 2013 and 'Die Sammlung #4', Belvedere/21er Haus, Vienna (AT). In 2015 Nick Oberthaler will have a solo exhibition at Galerie Thaddaeus Ropac, Paris (FR) and will participate in 'Rideaux/Blinds', Institut d'Art Contemporain Villeurbanne/Rhône-Alpes, curated by Marie de Brugerolle.